Principles
---
The fundamental principles of the Conservation Stewardship Collaborative (CSC) are to:
Monitor and steward conservation areas to retain their long-term viability as places where fauna, flora, and ecosystem services are protected.
Monitor and steward conservation areas to retain the cultural and aesthetic characteristics that were the basis of their protected status.
Steward each protected property in a manner that is consistent with the larger, landscape-scale network of adjacent or nearby protected areas.
Foster cooperation, collaboration, and partnering among conservation organizations in order to effectively and efficiently steward our network of protected areas.
Protect conservation areas from legal and political threats to their protected status as well as ecological threats to their conservation values.
Disseminate broadly the decisions made, lessons learned, practices adopted, and knowledge acquired during CSC programs. Internet and web-based technologies will be used whenever possible to ensure broad and rapid dissemination of CSC knowledge.
Involve citizen volunteers and students in on-the-ground activities to ensure successful, sustainable stewardship.
Draw from and contribute to coordinated databases of information relevant to the stewardship of conservation areas. The CSC shall work to ensure that these data are maintained in secure and well-managed databases, and are available to the conservation community to support stewardship activities.
Be nimble and responsive to unanticipated threats (environmental, political, and legal) to conservation areas, but also capable of sustained focus on priority projects.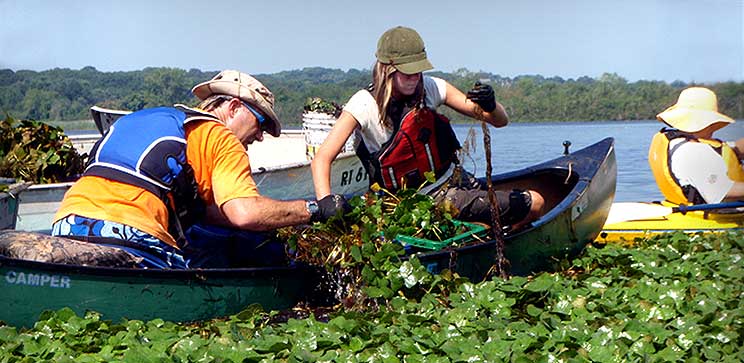 Photo Credit: Rhode Island Natural History Survey